In his family, Mohamad Fakhrul Fahmi Mat Yusop, 28, is an anomaly. Casting his ballot for the second time last year, the Gombak resident was the only one to have voted for Perikatan Nasional.
His older siblings, some much older, came of age in the Reformasi era and their political loyalties were with Pakatan Harapan chairperson Anwar Ibrahim and his allies.
Growing up in the Klang Valley, Fahmi's older siblings witnessed the large political rallies in Kuala Lumpur, and voted against their parents' favoured candidates from BN.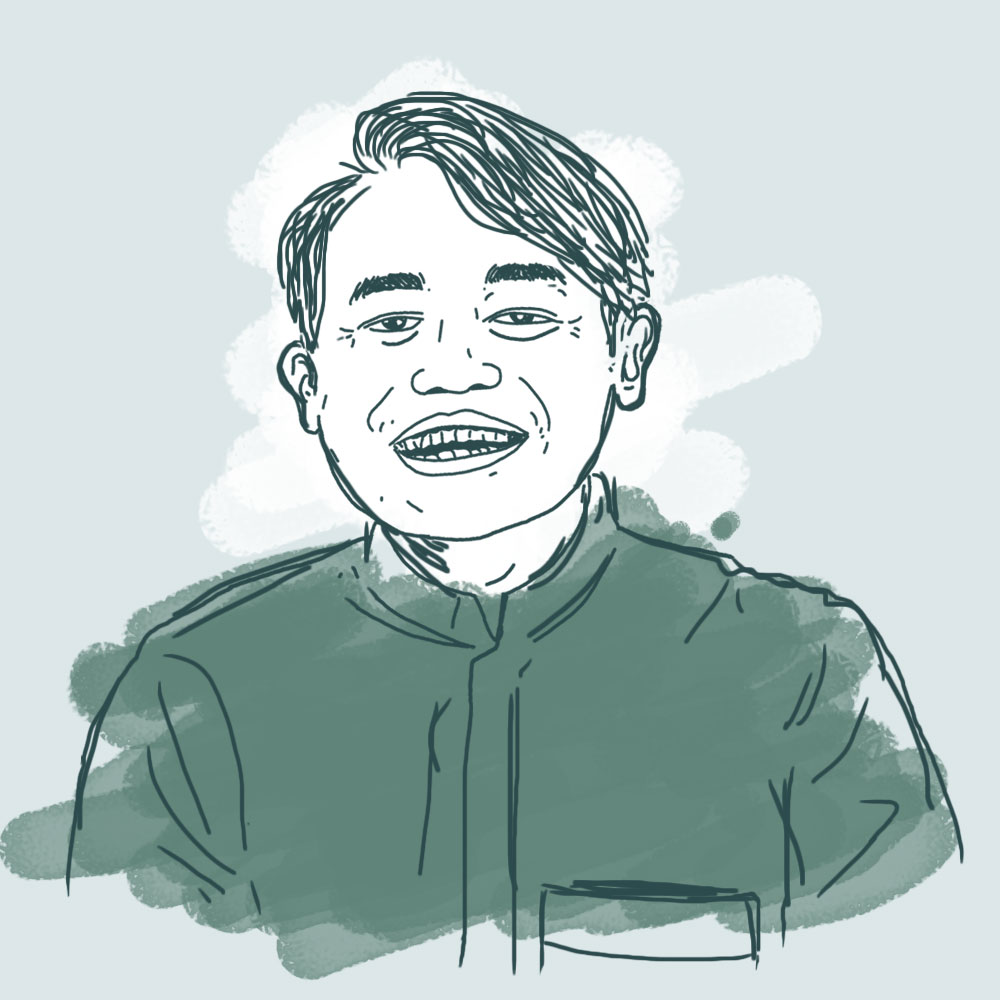 But Fahmi, who spent many years in an Islamic college in Terengganu, had different views.
"My friends in Klang Valley mostly voted for Harapan, but those from the East Coast are PAS voters. I voted for PAS too in 2018," he told Malaysiakini.
Although he was already leaning towards the then Gombak PN candidate, Azmin Ali, he still read through all the major coalition's manifestos.
"To me, they all sounded more or less the same. But I was more convinced by PN because I was certain of their Islamic roots.
"I didn't want to vote for Harapan because in the short time they held federal power, we saw all these issues like LGBT and so on. I didn't want a repeat of that.
"I also didn't want BN because there were so many corruption cases. Look at the (former premier) Najib (Abdul Razak) case. The corruption is rife. So PN is a better option," he said.
Fahmi may be an outlier in his household, but in Gombak, he is not rare. In fact, his family's voting pattern reflects that of voters of their generation in that constituency.
Jump to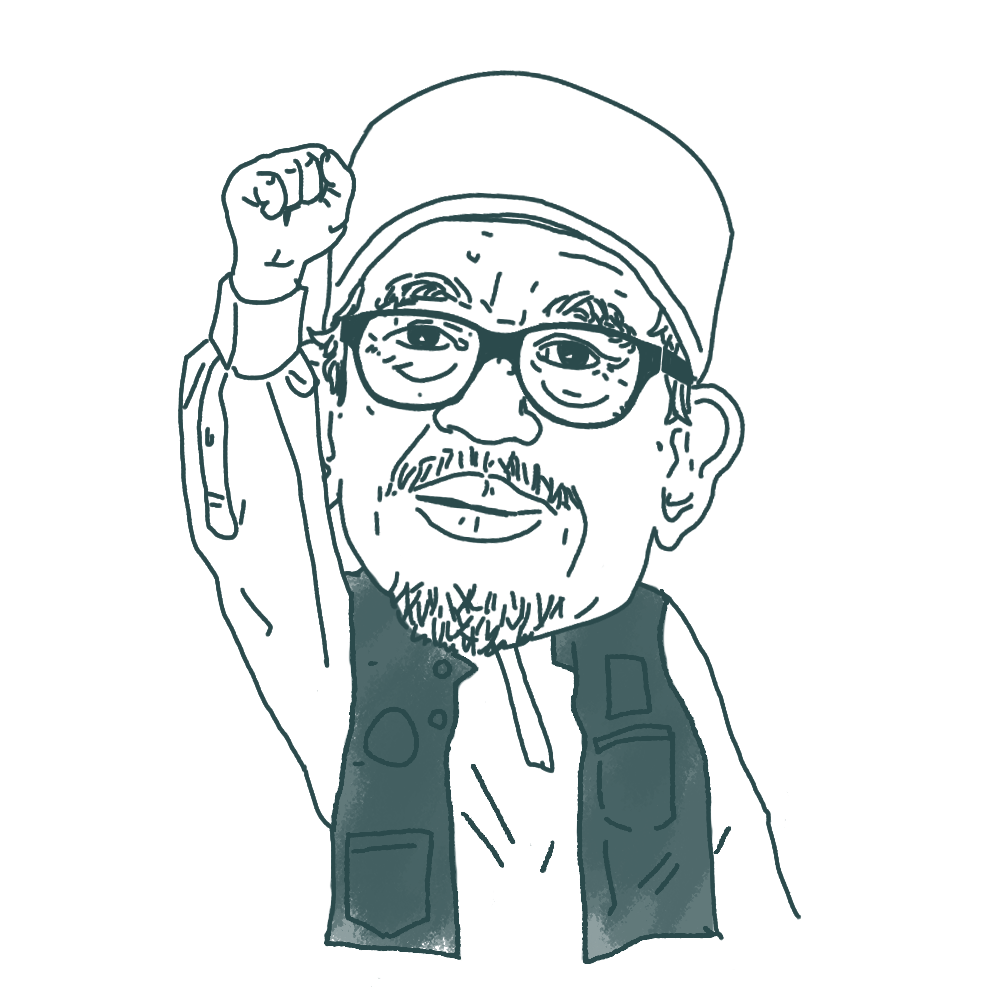 PN's sweep of a large number of parliamentary seats in Peninsular Malaysia - which some dubbed the "Green Wave" - took many political watchers by surprise.
In the aftermath, many attributed the support of young voters as one of the significant factor.
This is why analysis of GE15 polling data is key, as six states gear up for state elections set for Aug 12.
Our analysis of the results from 7,351 polling districts nationwide revealed that BN and Harapan secured victories in over 70 percent of the polling districts with the oldest voters only.
Conversely, PN emerged as the predominant winner in 46 percent of the polling districts with the youngest voters only, followed by Harapan with 38 percent. Generally, the trend is most pronounced in Malay-majority seats.
The Kini News Lab's findings on youth voters matched trends found by political analyst Bridget Welsh, who used a different methodology. Her research found that among young people aged 18 to 30, 37 percent expressed support for PN, slightly surpassing Harapan's 35 percent and BN's 23 percent.
Conversely, among individuals aged 61 and above, Harapan received the highest support at 44 percent, followed by BN at 33 percent and PN at 19 percent.
The interactive map below allows you to see if the trend holds in your local area. You can check the trends by generation according to parliamentary constituency and polling districts.
What does the data say about how the youth voted?
Before we proceed further, let's go through our methodology.
Now, let's walk through the youth voting trends in several key states in Peninsular Malaysia, in the map below.
A final year student at an Islamic university only known as Raja, was among those who voted against a BN old guard in Pahang.
The state incumbent, Mohd Sharkar Shamsudin, 61, was first elected in the state seat of Lanchang in 1999, and was seeking to be elected Temerloh MP. This was his second attempt at entering Parliament, but Raja and other younger voters like her, stood in his way.
Although the 24-year-old was never interested in politics, as GE15 neared, she started listening when people around her shared their political views and took note of local developments.
"Those around me didn't have a lot of positive things to say about Harapan but there were those in my larger family network (who didn't live in Temerloh) who were trying to 'brainwash' me to vote for Harapan.
"But I wanted to make my own decision," said Raja, who had also spent part of her formative years in Terengganu.
To do so, she started doing Google searches on the incumbent and found him uninspiring, and possibly one who could take another victory for granted.
"I live in Temerloh, and I have no idea what new things he has brought in for Temerloh all these years. I didn't want to give him another chance since he was acting like it's a game," she added.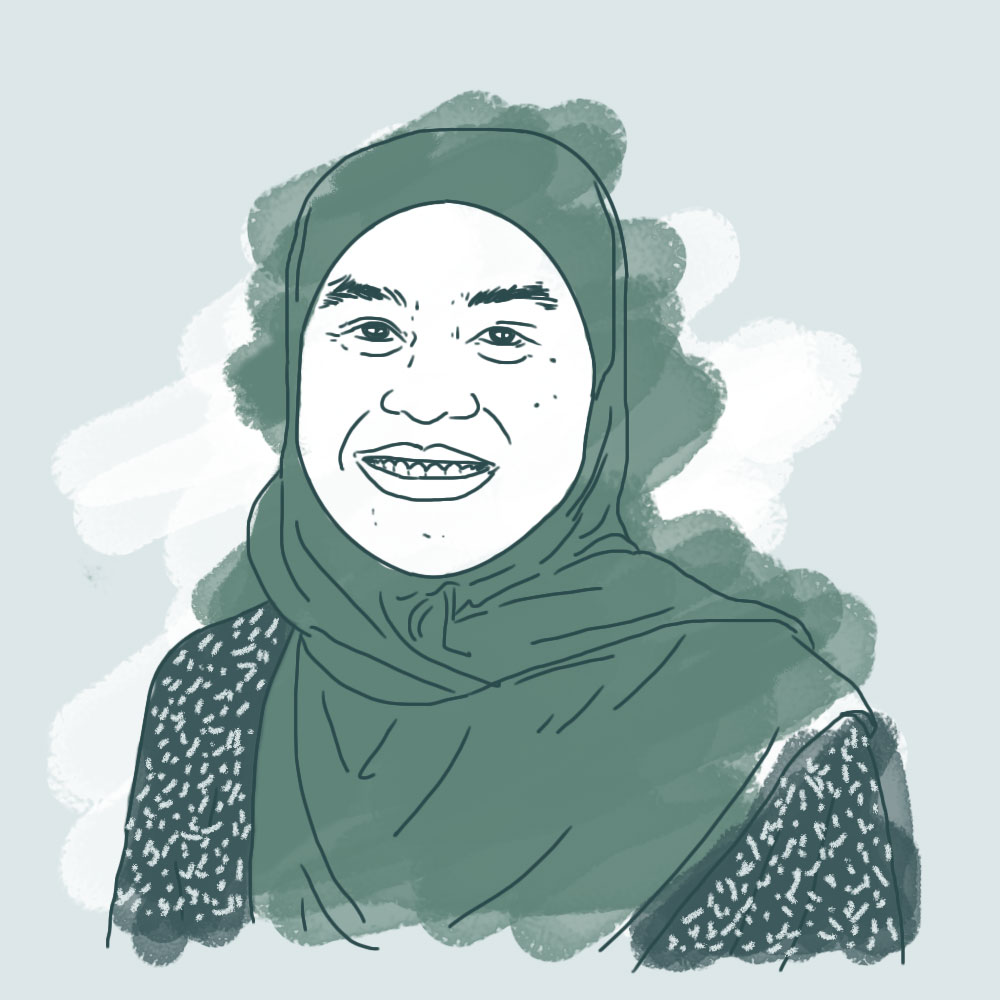 At the same time, her internet searches also told her that Muhyiddin Yassin, the chairperson of PN, was a good leader who took care of his underlings, she said. This was something she could support.
So she voted for Salamiah Mohd Nor, an ustazah from PN, who was the rose among the thorns in the four-cornered fight for Temerloh.
Raja, whose upbringing is fairly conservative and religious, said she believes PAS' presence in PN also helped strengthen the coalition, but this wasn't why she voted for PN.
"I voted for her for women empowerment."
Polling districts won by different coalitions in GE15 according to state
Click/hover the bar for detail
Note:
-The number in the parentheses is the polling districts won by the particular coalition.
-FT (Federal Territories) includes 12 parliamentary seats in Kuala Lumpur and Putrajaya.
Kini News Lab
What makes PN so appealing to younger voters?
Political analyst Azmi Hassan from the Nusantara Academy for Strategic Research said PN's positioning as the relative new kid on the block is an attractive proposition for fresh voters.
"PN represents something new and has become the norm for the younger generation, as they prefer to explore new options offered by PN," he explained.
This trend of young voters being willing to take risks is not unique to Malaysia but has been observed in many other countries, including Singapore during its recent general election, he said.
"This is considered the primary attraction for young voters who are inclined to try something new and are less interested in the historical background of BN, unlike older voters."
I choose PAS because the party is trustworthy, community-minded and often goes to the ground to help the needy. My family members vote for either PAS or BN. I don't agree with BN conspiring with Harapan. I refuse to vote for Harapan.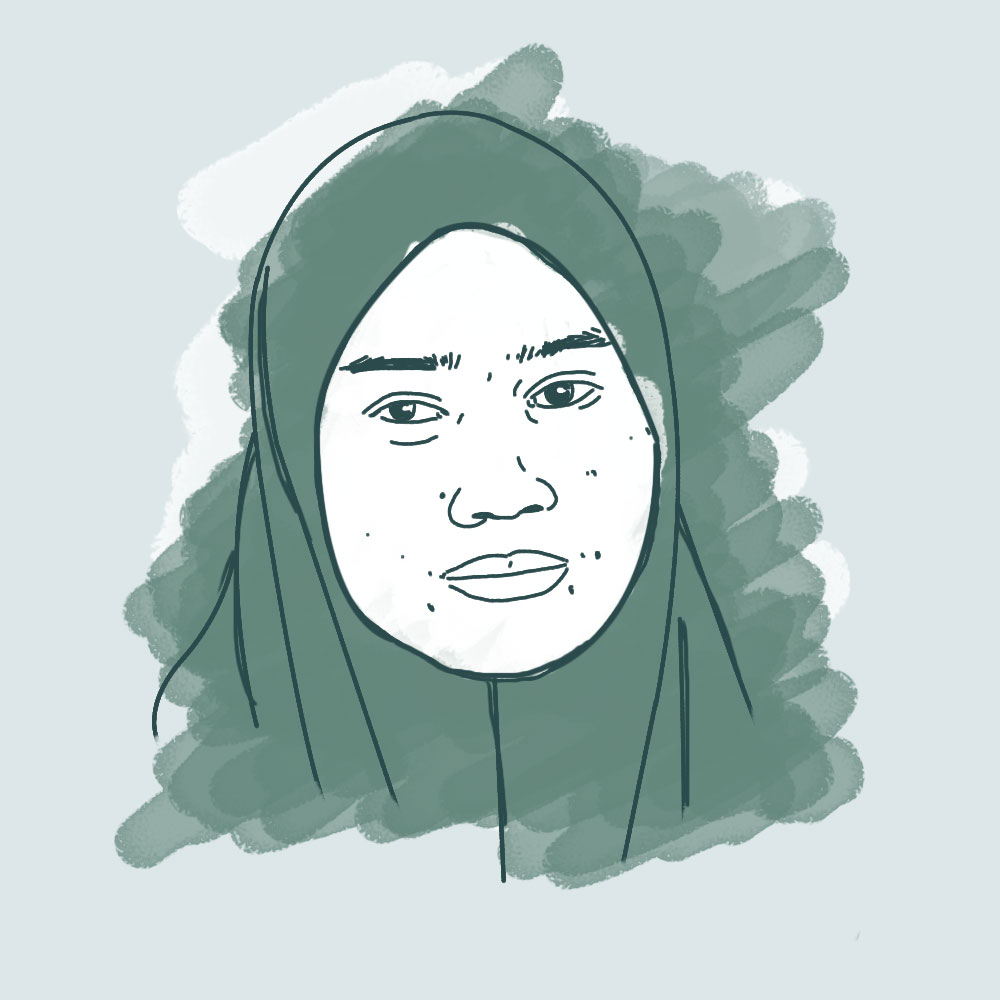 Nur Syamimi Kamal, 18
SPM graduate, voting for the first time in the upcoming state election, in Kuala Nerang, Kedah.
View full video
Awang Azman Awang Pawi, an analyst from the Universiti of Malaya, also noted how the PN campaign was more aggressive and covered a wide range of issues, while BN was more defensive.
"The PN campaign also aimed to attract a diverse range of voters, while BN primarily focused on appealing to their core supporters."
As young voters were unaffiliated to any party, they were more easily swayed by PN's campaign messaging, he said.
For example, PN marketed itself as 'clean' and 'new', even though the leaders have been in the political game for decades, some under different parties.
"When labelled with the slogan 'Bersih' (clean), it captures the attention of young voters."
Jump to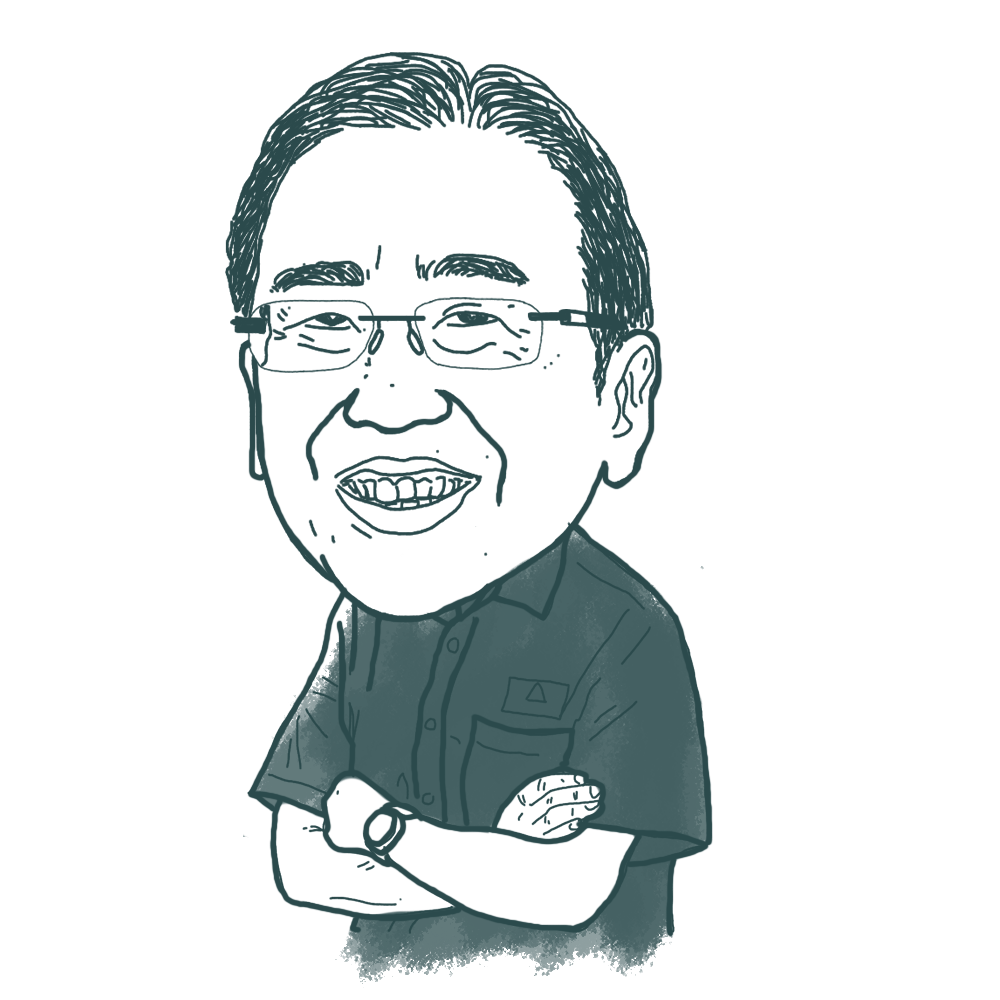 Less advantage to PN in state elections compared to GE15
Going forward, Azmi believes young voters will continue to be an advantage for PN in the state polls, but they will not be as valuable as in GE15.
For example, young voters may now question the 'clean' image which PN campaigned on, after a number of Bersatu leaders were charged in the Jana Wibawa corruption cases.
Potentially low turnout, particularly among young voters, could also hurt PN's chances, he said.
In researching sources of information by younger voters during GE15, Iman Research in a recent study singled out PN as the only coalition which jumped onto TikTok, the social media platform which caters mostly to those aged 30 and under, to successfully reach first-time voters.
At her Islamic university, Pahang voter Raja said, most students chose PN when they were asked to anonymously share who they voted for, by pasting stickers on notice boards on campus.
She attributes some of this to PN's energetic campaign on TikTok, especially its use of influencers in reaching out to otherwise apathetic or uninformed first-time voters.
Cultivating a community presence
PN's campaign may be beyond anti-BN sentiments. In fact, the campaign - online and offline - may have been tapping into a market which PAS has long been cultivating.
In a study on PAS' unshakeable hold on Kelantan, USM analyst Azmil Tayeb said the party's strength lies in its long-entrenched position in the community, its well-organised machinery, and extensive political education and outreach efforts.
Apart from conveying their messages through mosques, PAS grassroots activists contribute in a network of 'penghulu seranta', acting as residential area ambassadors to assemble townhall meetings, listen to grievances and share PAS' agenda, Azmil found.
Additionally, PAS has organised various community events, including e-sports tournaments and the establishment of an "Alternative Riding Club" (ARC). These initiatives effectively allow PAS to interact with new and first-time voters in a relatable manner.
Some of these ARC convoys, featuring large cohorts of motorcyclists carrying PN or PAS flags, have featured widely in TikTok campaigns, reaching thousands of young voters.
PAS also extends its influence through Islamic education, seeding what some political watchers call 'Generation PAS'. Incepted in the 1980s, there are now close to 2,500 PAS pre-schools, providing affordable early childhood education to more than 125,000 students aged four to six years old.
The party has also established close to 150 primary schools and seven secondary schools nationwide, to provide alternative education anchored on Islamic teaching.
In GE15…I chose according to candidate, not party. I followed the campaign via social media, on Facebook and TikTok.

This state election, I am still undecided. I need to discuss this with my family. I think PN will win because (the incumbent MB) Muhammad Sanusi Md Nor is young at heart and young people like him.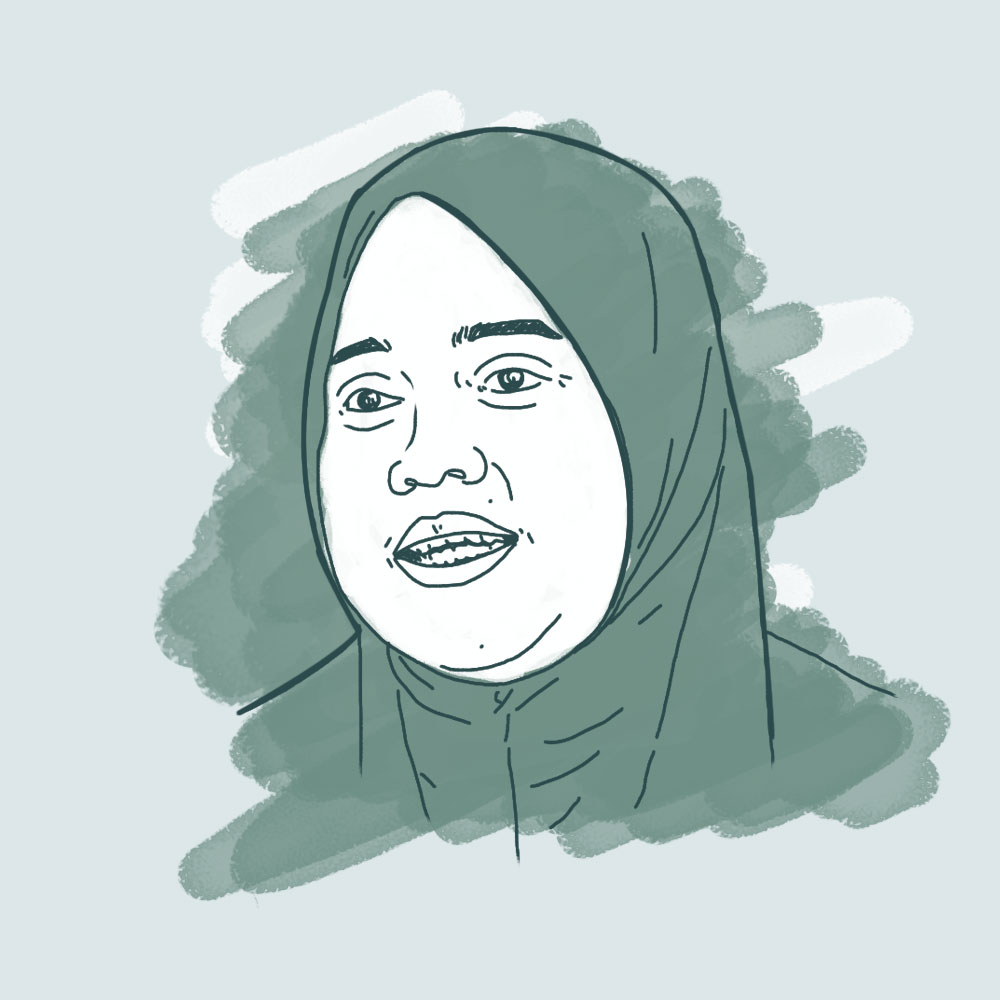 Noor Syazana Ayop, 24
Student, voted for the first time in Padang Terap, Kedah, during GE15
View full video
But not all are convinced that Islamic education has influenced the voting patterns of a generation of Malaysians, and affected the outcome of GE15.
Academic and former DAP MP Ong Kian Ming said Islamic residential schools (tahfiz) make up just one percent of six million primary and secondary school enrolments, and attributing this to PN's success in courting young voters is "to compound one analytical mistake on top of another".
In fact, he said, analysing the PN inroads as a "Green Wave" perpetuates Islamophobic narratives, while ignoring the diversity among Malay voters and the significant gains Bersatu made in 2018. This was the momentum PN had built on, he argued.
"The electoral landscape has become much more competitive and electoral outcomes will depend on many factors. In short, religion is an important but not determinative voting issue," Ong wrote in a recent analysis.
Similarly, former BN MP Khairy Jamaluddin in a separate commentary said the shift of support to PN was driven by Malay economic discontent, going "beyond the 3R (race, religion, royalty) issues".
I will vote for Umno/BN, following my family. But if the candidate is from Harapan, I will not vote for them. So I am still open to PN.

Actually, I am not that interested in political developments. My friends are the same. Many of them voted for PN because they feel this is the best option for Muslims.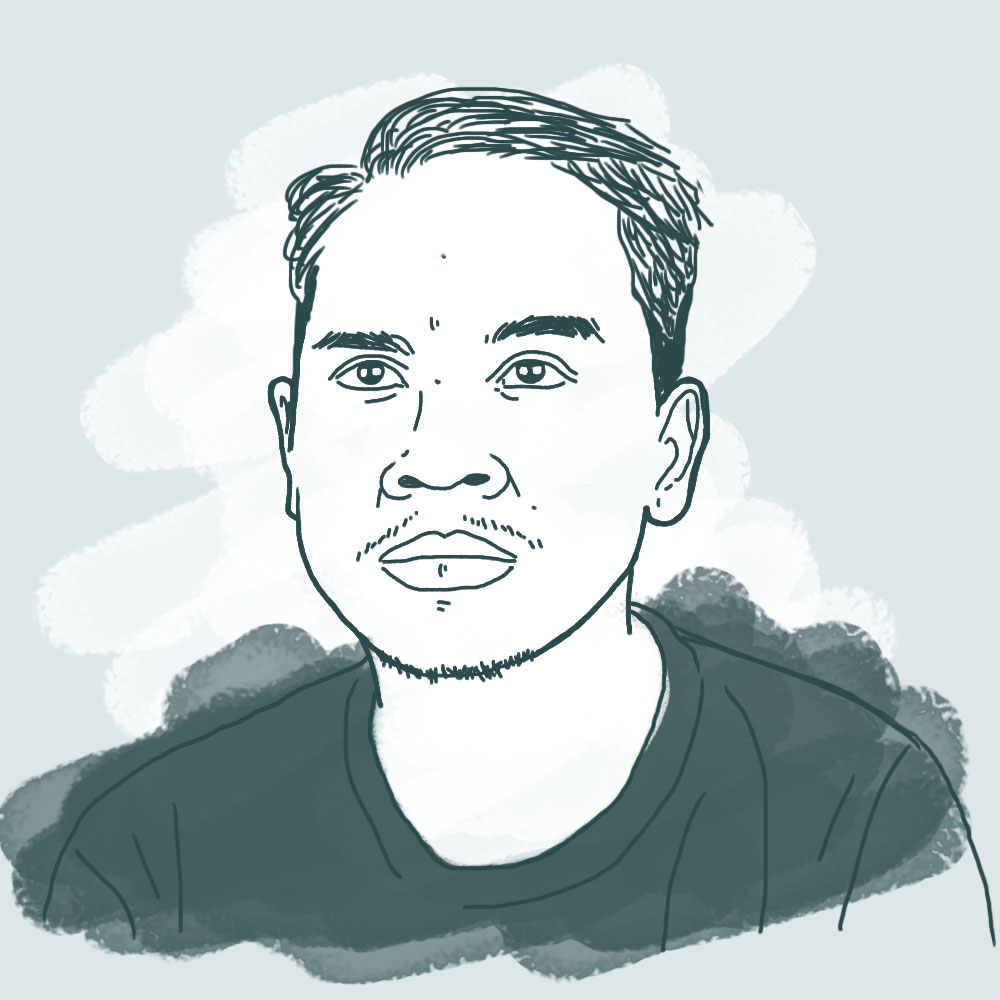 Mohammad Akbar Mohd Fairus, 25
Private sector worker, first-time voter in Sungai Petani, Kedah.
View full video
Balancing this world and the next
'Generation PAS' or not, in Gombak, Fahmi is yet again gearing up to vote for PN in the Selangor state election, but his mother, Jailah Abdul, hopes he will change his mind.
Jailah has never voted for anyone but Umno/BN.
"BN, especially Umno, has fought for the rights of Malays and has contributed greatly to this nation, including founding this village which we live in, Kampung Wira Damai," the 68-year-old said.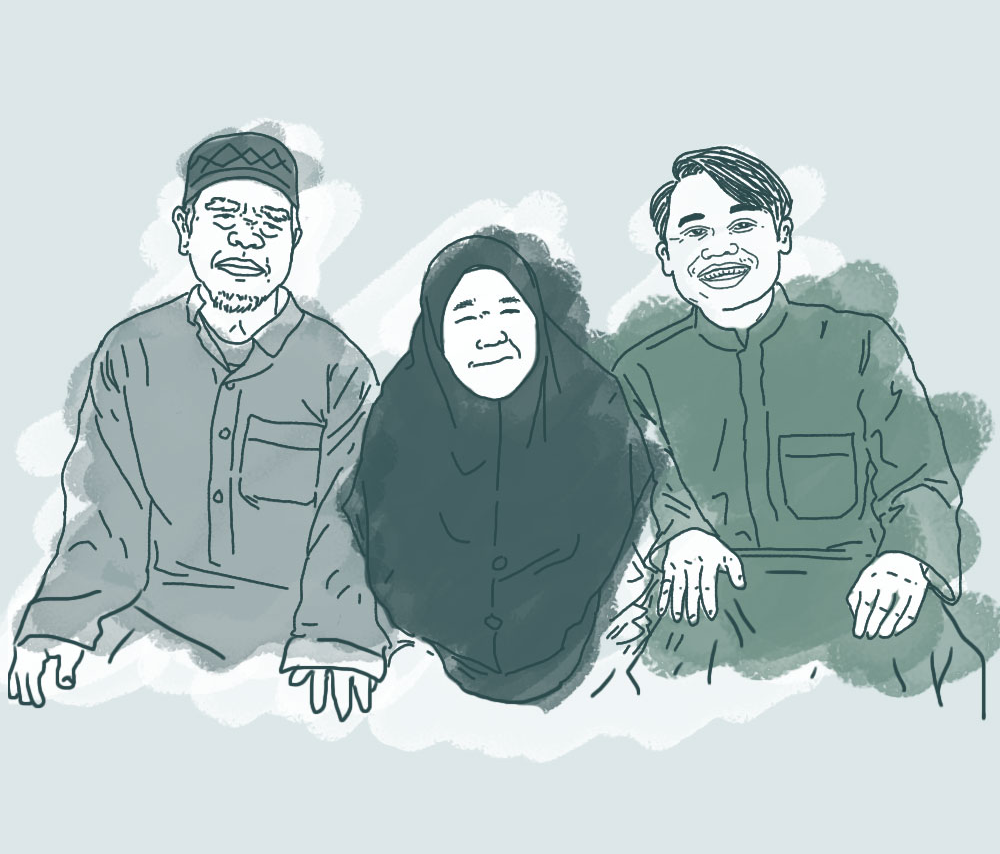 But in PN, Fahmi sees a middle ground - a balance between his religious obligations and desires for a modern, developed nation.
"I believe in PN because they have both religious leaders and professionals, which means religion can work hand in hand with the modern world."
READ MORE: Part 1: State polls: How far can the green wave go?