2022 Malaysian general elections
GE15
Who are you voting for?
What are parties promising?
Why should you vote?
Find out here.
Another general election is around the corner which promises to be like no other. Every person over the age of 18 is eligible to vote. Major coalitions, and their composition, have also changed. Learn more about the elections on this website.
The coalitions
During the 2018 elections, there were two main national coalitions. Now there are three. All three coalitions have different priorities.  
Click
Tap
 the button below to view a comparison of their election promises.
Where do the coalitions stand?
Reform
Protection
Multiethnic
Malay-Muslim
Source : Wong Chin Huat (2022). Evolution of Malaysia's Party System. [Manuscript in preparation]

MCA

Umno
President
Ahmad Zahid Hamidi

MIC


Barisan Nasional (BN)
BN is the oldest coalition. Its policies and ideology are based on ethnic interests, whereby the three main parties represent the Malays, Chinese and Indians respectively. Traditionally, the party's main platform is economic and infrastructural development. They prefer maintaining the status quo in terms of policies and supporting state involvement in business. Umno is often labelled 'centre-right' and is the dominant party of the coalition.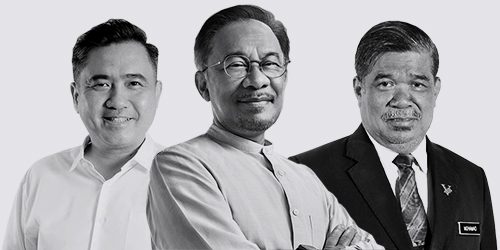 DAP
Secretary-general
Anthony Loke Siew Fook

PKR

Amanah

Pakatan Harapan
After 2020, Harapan became the largest opposition block in Parliament and governs three states. Their platform promotes institutional reforms, anti-corruption, female empowerment and multiculturalism. None of the component parties claim or project dominance. It is in an informal alliance with Muda.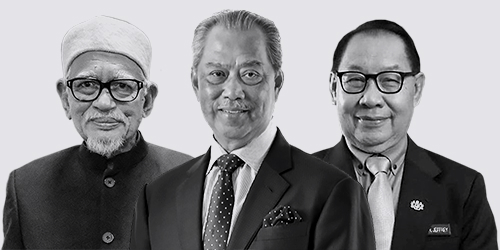 PAS
President
Abdul Hadi Awang
Bersatu
President
Muhyiddin Yassin

Star
President
Jeffrey Gapari Kitingan
Perikatan Nasional (PN)
PN is the newest coalition, born from the "Sheraton Move" in 2020. Its most influential component parties are - Bersatu and PAS. Currently, PN governs four state governments. Other than in Kelantan and Terengganu where it governs, PN's policy positions are still developing. It often projects itself as a "cleaner" alternative to BN.
How are coalitions formed?
The main political coalitions look vastly different from 2018. This guide retraces the shifting alliances.
Voting FAQ
Some see voting as a duty. Others believe it is pointless. Learn about the purpose of voting, what you should consider and how to vote in our guide.