Negotiating our different needs
As far as unfavourable views go, it's certainly not a one-way street.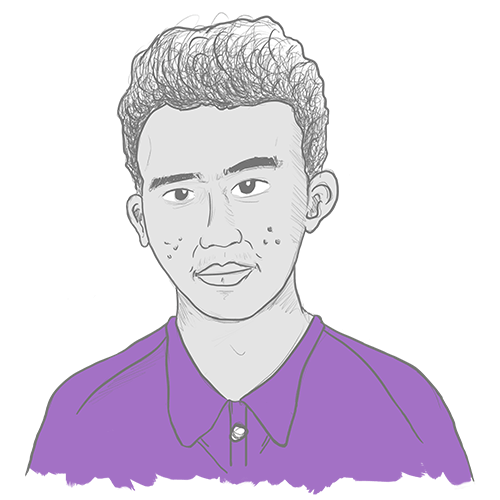 Muhammad Yaasin al-Hakim Muhammad Suhaimi is a 14-year-old Malay boy who attends the Abim school.
He was encouraged to join the camp by his mother and teachers as a practice run, because in the following year, Yaasin's family plans to move and he will have to enrol in a more diverse national secondary school.
"Before this, I always thought Chinese people were always trying to take our rights (as Malays or Muslims)," he told Malaysiakini.
In his neighbourhood, he shared, there was a Chinese person who complained that the azan (Muslim call to prayer) was too loud. Yaasin found this insensitive - the call for prayer is a crucial part of his life as a Muslim.
But in fact, he admitted, he was not sure if the complaint came from a Chinese neighbour, or even if it happened in his neighbourhood at all. It was just something he heard, yet it left a bad impression in his mind.
Malaysiakini's conversation with Yaasin took place after participants successfully completed what was one of the most challenging tasks of the camp - the earthquake game.

In this game, they are given a scenario - The world was destroyed in an earthquake and they are the only survivors. Their task is to rebuild the world, starting with a state constitution. Each group gets a set of rules and beliefs.
To win, the participants must get as many of the rules from their own group into the constitution. But they are set up to fail. Their rules contradict with rules held by other groups.
It is a simulation of society at large - how do we negotiate middle grounds, without sacrificing our own beliefs.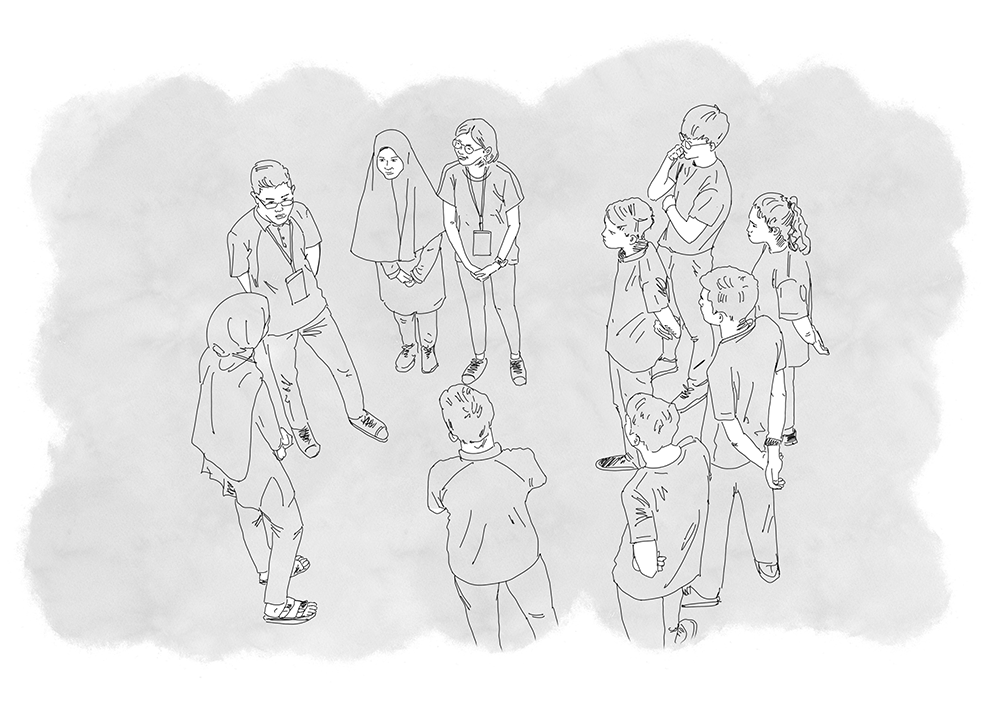 Reflecting on the earthquake exercise, Yaasin felt he could have acted differently upon hearing the azan rumour.
"I don't feel like they (the Chinese) just want to take what's ours anymore. If this happened again (the rumour on the azan), I would ask them why they don't want the azan, and understand their reasoning first," he said.
The words Yaasin chose still showed a division between "us" and "them", "ours" and "theirs", but Wee said this is not necessarily a bad thing. In fact, this is the goal of the camp.
"I don't like the word unity, I prefer the word diversity. Unity is a picture of 'we are all the same'.

"As a community, we will always have irreconcilable differences, but it is the skill set of finding out why you have that preference and coming to terms with that (is that is important). To ask that question - there needs to be differentiation first," Wee said.
In psychological terms, Wee added, what Yaasin described is "perspective-taking" where he recognises there are differences, but is able to consider the different position. The participants' progress in this area is carefully measured.
A public policy student, Wee is working with social psychologist Ananthi Al Ramiah to measure if the students' perceptions of other races have changed, and whether these changes endure once they return to their home environments.
To do so, the participants have to answer a questionnaire modelled on a similar study conducted by Ananthi and her colleagues in 2017 when adults in Peninsular Malaysia answered questions to measure their perception of other Malaysians, and their levels of interaction.
But unlike respondents of the 2018 study, Kem Muhibah participants took the same questionnaire thrice - before the camp, immediately after the camp and one month after the camp.