It was at night, very dark when we set off. We could only go by moonlight. We followed a man who led us into a forest, through the mountains. We didn't know where we were going so we just followed. We continued like that for several hours.
But still, we couldn't cross. The borders were strict. We couldn't reach the other side safely. So we turned back.
Our mother told us it is dangerous to stay in Afghanistan and that people who was against our father would look for us if they knew we were in the country. She said: "Find a way to get out of Afghanistan".
My eldest brother, who had migrated to Australia, had this idea that if we couldn't cross by land, we can try crossing by air. To do this, we needed to head to Kabul and apply for passports. With the passports, we thought, we could get visas and board a flight to Pakistan.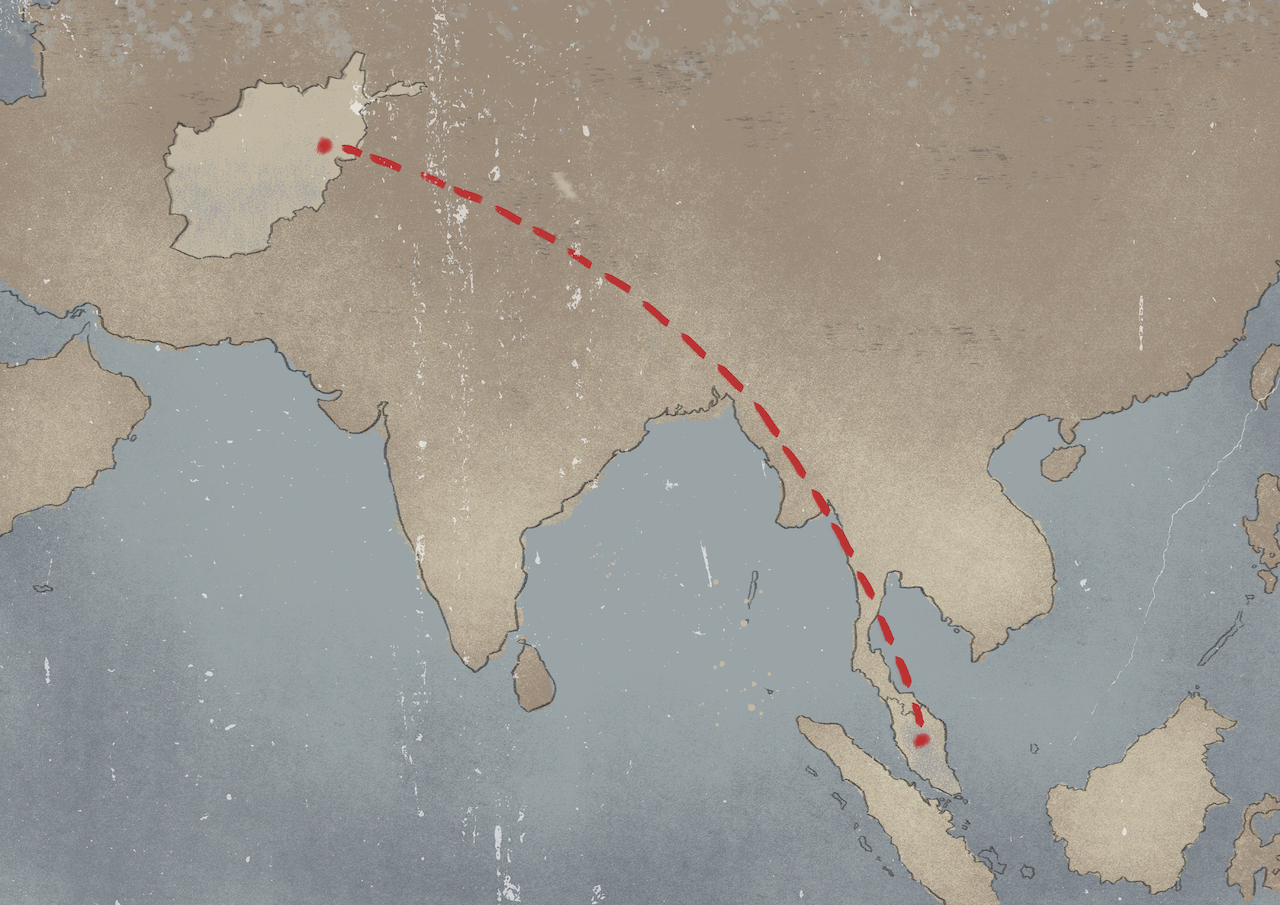 Kabul was more than 500km away from the border, and knowing what our mother told us about the dangers meant the journey was very frightening. But we had no choice.
Getting the passport was straightforward enough, it took us a week and in that time, our brother had managed to wire us some money to survive. After more than a week of uncertainties, things were looking optimistic. But what we didn't know was getting a visa and a flight to Pakistan was impossible.
Relations between Afghanistan and Pakistan were strained at that time, and there were no flights between the countries. That's when we decided we would travel to any other country - whatever to get out.
We visited a travel agent, and that agent told us with our Aghan passport, the only place we can get a visa to at the time is Malaysia. We knew nothing about Malaysia. But our brother said, 'Okay, from Malaysia you can go somewhere else.' So we agreed.
We didn't bring anything with us. We had a few pieces of clothing we bought from Kabul and some money my brother had sent to us. That was all.
We were totally confused throughout the plane ride to Malaysia. We worried about what would happen when we land? Who would help us? How could we communicate?